"Dorm Bundles" from American Made Dorm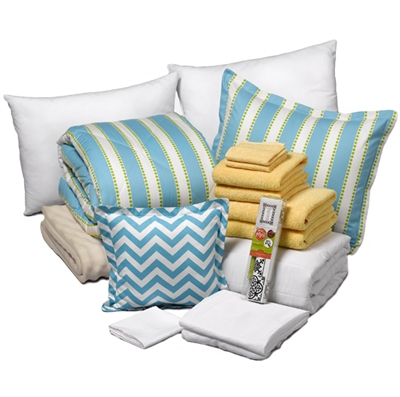 ---
Laptop Lunch Bento Boxes

---
School Supplies
Saunders Mfg (Readfield, ME): clipboards from recycled plastics and aluminum
Crayola Crayons: look for the U.S. flag emblem on boxes made in USA. (Markers, twist-up crayons and pencils imported.)
Sharpie Pens and USA Gold Pencils are still made in USA.
Space Pen (Boulder City, NV): stylish pens that write at any angle, under any conditions.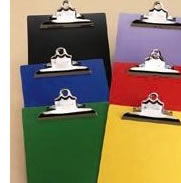 Backpacks
Lots more backpacks under Sporting Goods
---
Dry Erase Boards

The Markerboard People (Lansing, MI) : American-made dry erase boards and pens, allow practice while saving paper! Sold in sets or individual boards. Handwriting, graphing, telling time, maps.
White Board Zone (Hutchinson, MN): white boards in lots of funs shapes, because the world is not square!
A great way to label clothing, toys, and accessories for away camps, and school supplies for all ages.
Laundry ... Don't Bring It Home!
Laundry bags made from recycled plastic bottles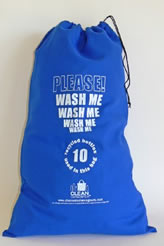 Nalgene
Desk Lamp
Art Specialty Company (Chicago, IL)