I'm Running For President ... Sort Of
After watching the two national political party conventions, many of you may be thinking..."I could do that!" Thanks to a tip from a friend, I have discovered how easy it is to launch an internet campaign for the highest office in the land.
If you would like to see a Buy-American, green energy lovin' webgoddess in the White House, join me!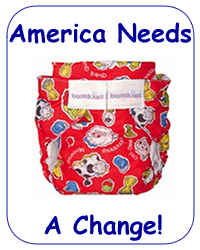 Here is a summary of my qualifications:
Attended colleges (technically, still attending one!)

Mother of three boys

Working knowledge of English

Have a website AND a blog

Let's work together to CHANGE AMERICA. (Campaign motto: "What we change is less important than the fact that we changed.")

Stephanie, Webmaster
StillMadeinUSA.com