Women's Apparel

All USA Clothing (Keego Harbor, MI): a great source for American-made women's apparel, including Calico Tees, King Louie American, Wigwam hats and socks, and AKWA/Sun Moda (including hard-to-find US-made 3/4 sleeve stretch poplin blouses!).
AST Sportswear (Anaheim, CA): manufacturer of Bayside hoodies, tees, long and short-sleeved, some of the best quality I have found. Available from All Season Uniforms
Bamboosa (Culver City, CA): tops, yoga wear and intimates made from a bamboo/cotton blend fabric. Apparel for men, women and baby.
C&C California: cotton knit tops and bottoms. A growing number of items imported, so be sure to look for "made in USA" in product descriptions.
Diamond Apparel (Mocksville NC): mock turtlenecks made in USA (golf polo shirts and other products now imported).
Earth Creations (Bessemer, AL): short and long-sleeved tees of cotton and organic cotton, dyed with natural clays in beautiful muted colors of the earth, with eco designs
Fresh Produce Clothes (Gardena, CA): colorful coastal/beach-inspired clothing--sundresses, shorts, skirts and tops--perfect for summer or tropical get-aways. (A few items imported, so use keyword search for "made in USA".)
Green 3 Apparel (Oshkosh, WI): very cute print and dressy tees (not an oxymoron!) and skirts, made from organic and recycled cotton. Cut and sewn in North Carolina, and finished in Oshkosh. The company also has very interesting sweaters made from post-consumer "reclaimed" fibers. I bought mine from Fair Indigo
Groceries Apparel (Los Angeles, CA): garment-dyed apparel made from organic cotton/hemp or recycled poly materials. Tops, bottoms, leggings...soft basics, great for layering.
Intention Fashion (Coconut Creek, FL): eco-friendly apparel basics, made in USA and made to last. Essential pieces that form the basis of any woman's wardrobe, easy to accessorize. [Affiliate: I earn commission on purchases through this link]
Jeans have their own page...
Katherine Way (Jacksonville, FL): Easy, fun fashions for everyday, whether shopping, playing golf, or having lunch with friends. Comfortable fabrics and fun prints. [Affiliate: I earn commission on purchases through this link]
KD New York (New York, NY): leotards, leg and arm warmers for dance and yoga, plus fashionable skirts, tops, and dresses, all made from soft and stretchable knitted yarns (linen, lambswool, and cotton/Lycra blends).
Kleids (Clearwater, FL): manufacturer of women's apparel, especially tops made from cotton, stretch lace, and other novelty fabrics
Blazer Depot (Pittsburgh, PA): Madison Blazers for men and women, in polyester or poly/wool blend, made by Saxon Uniform. Although Saxon usually sells wholesale, this site allows single purchases with a $5 surcharge. (

Other products imported

).
Esperanza Threads (Bedford, OH): organic cotton clothing made by a fair-wage cooperative in inner-city Cleveland
JLM Couture, Inc. (New York, NY): gorgeous bridal and bridesmaid gowns, crafted in USA in the Manhattan garment district. Use store locator to find a source near you.
Nanette Lepore (New York, NY): high-end, couture clothing made in NY
Pendleton Woolen Mills (Pendleton, OR): winter and tropical-weight woolen skirts, slacks and blazers, some of which are still made in USA, or imported from US-made cloth. I have bought several garments, and the quality is exceptional.
Siri Dresses (San Francisco, CA): gorgeous special occasion and bridal party dresses, made from imported silks and other luxury fabrics. The website gives country of origin for all fabrics.
Sympatico Clothing (Jacksonville, OR): simple and stylish tops, skirts and pants, made from hemp/Tencel blend fabric in soft-dyed colors.
Winter Couture (Seattle, WA): a great collection of mix and match items made from Slinky Knit and stretch velvet. Cut and sewn in USA, using domestic and imported fabrics.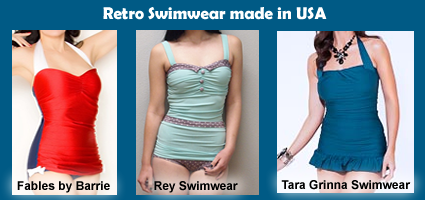 Aero Tech Designs (Coraopolis, PA): cycling jerseys and shorts for men, women, and kids, including some fun prints. Plus Sizes also available. Made in USA.
Astrosportswear Activewear (Bridgewater, MA): workout wear, including tights and leggings, tops, sports bras and swimsuits, designed and crafted in small production runs by a seamstress and fitness instructor.
Back In The Saddle On Line Catalog : US-made riding tights with deerskin patches, and horse-themed gifts and decor (

Check origin

)
Belevation (Fort Mill, SC): maternity briefs, boyshorts, culottes and yoga pants, all with a seamless Tummy Support Panel.
Beyond Clothing (Seattle, WA): cold weather outdoor clothing, including base layers, soft shell, fleece, and GORE-TEX garments. Customized for perfect fit, and made in Seattle.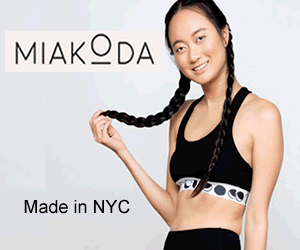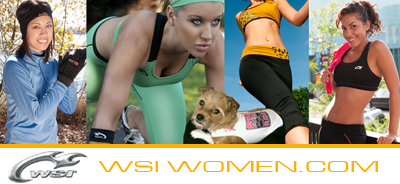 Farr West Fashions (Watsonville, CA): luxury lingerie made from anti-cling charmeuse and microfiber with stretch lace trim. Made in USA since 1968. Available from HerRoom
Hanky Panky (New York, NY): intimate apparel made in the NYC area using lace and cotton knit fabrics that are knitted, dyed and finished in the US. Eco fabrics include organic cotton grown in Texas and nylon made from recycled pre-consumer nylon waste. [Affiliate: I earn commission on purchases through this link]
Hipstik Legwear (Matthews, NC): sheer pantyhose, opaque tights and leggings in a midrise style with a wide lace waistband that stays in place and doesn't roll down. Also available in Plus Sizes. [Affiliate: I earn commission on purchases through this link]
Ramblers Way Farm (Kennebunk, ME): undergarments (base layers, briefs, and long johns/janes) made from superfine American Rambouillet wool that is spun, knit, cut and sewn in USA.
Royal Apparel (Hauppauge, NY): camisoles, thongs and hot shorts, as well as tees and thermals, and burnout tees
Sweet Dreams Maternity Wear (Lancaster, CA): maternity lingerie, made in California from domestic and imported fabrics and trims.
UWearUSA (Hemingway, SC): basic women's cotton underwear, surprisingly hard to find now-a-days!
ABA Activewear: "A Big Attitude" activewear, workout and fitness apparel for plus sizes only, and all made in California.
Aero Tech Designs (Coraopolis, PA): this manufacturer of American-made cycling jerseys and padded cycling shorts offers sizes up to 3X.
AmeriMark: brand-name apparel in sizes up to 24, plus shoes by Tic-Tac-Toes (

keyword "made USA"

)
IGIGI (San Francisco, CA): Women's suits, bridal, dresses and separates, sizes 12-32. All designed and manufactured in San Francisco.
Kiyonna Clothing (Anaheim, CA): sophisticated clothing, including suits, eveningwear, and lingerie, made in USA for women sizes 10 to 32.
Lane Bryant: casual wear in sizes 14-28 (

keyword "made USA"

)
Macys: Plus Size dresses, separates, and swimwear (

keyword "Plus Sizes USA"

)
Tianello (Los Angeles, CA): clothing for Women and Plus Sizes, including many items made from Tencel. Made in USA from imported fabrics.
All Seasons Uniforms: retailers of coveralls, dropcloths, fire resistant apparel, and other work apparel. Shop from their "USA Made" page. (

Other products imported.

)
Crooked Brook (Utica, NY): men's and women's chef coats, server jackets, vests, and aprons made in USA. (Fleece products imported.)
Need Aprons (Jasper, GA): aprons in all styles (bistro, butcher, bib, cobbler, and tuxedo), sewn in USA with American fabrics. Also chef hats and chef coats, and kid sizes.
Uniform Express (Mocksville, NC): scrubs and other work clothing for health care, beauty salon and cafeteria service workers (mostly for women), plus unisex choir robes and judicial robes. Most items come in sizes from extra small to 5X, all made in USA.
Affiliate Advertisers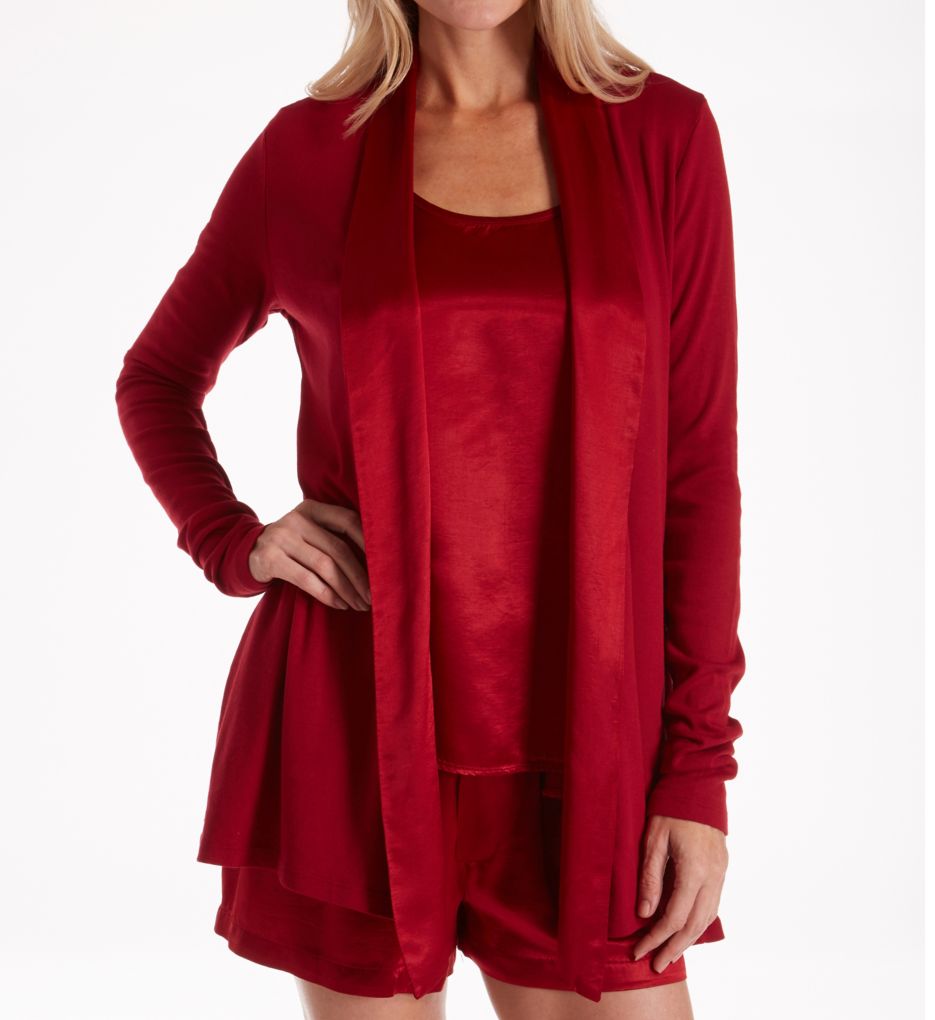 Luxury from PJ Harlow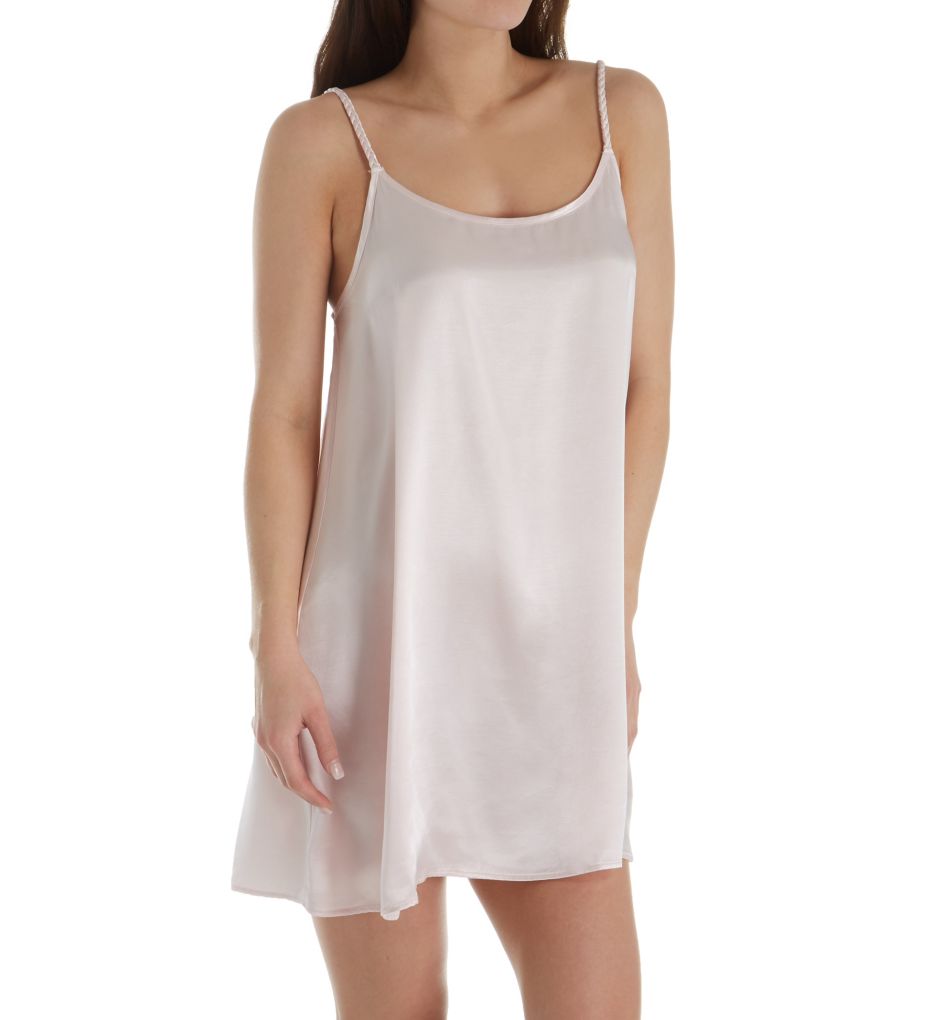 Satin Sleepwear from PJ Harlow
This site is a voluntary effort by one woman to help shoppers find products made in USA. No warrantees are expressed or implied. Copyright © 2004-2021.